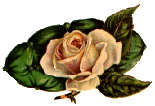 CLERGY SEXUAL ABUSE IN AUSTRALIA
This page is designed by and for survivors of clergy sexual abuse in Australia. It contains no religious icons, out of respect for those of us who cannot yet separate the symbols from the pain associated with them. The only symbols used are that of a flower and a butterfly. A flower symbolises many things - gentleness and fragility, new life after wintertime, growth that comes through loving care, and the tendency to be easily bruised or shattered. The butterfly is symbolic of a survivor's answer to the promise "They will soar on wings like eagles; they will run and not grow weary, they will walk and not be faint". For many survivors, their experiences have so damaged their ability to cope with life that the promise of these words only seems a mockery. Instead, these words of a rape victim express it all: "Do not expect me to soar like an eagle when I only have the wings of a butterfly".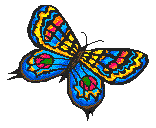 This page provides a forum for information about clergy sexual abuse, and society's, the Church's and the victims' responses to it. Some abuse in a church context is not perpetrated by clergy, however, but by religious (ie. members of religious orders) or by lay people. When I refer to "clergy", all members of orders, male and female, and all religious leaders of any kind, including cult leaders and gurus, are included because of the authority that their "calling" confers on them in the minds of those whom they supposedly serve. Lay church officers also often carry this authority, hence victims of any kind of church-related abuse may benefit from the information here. Although the tendency will be to refer to victims as "she", and perpetrators as "he" and as "clergy", this is not intended to deny the experience of those for whom this is not so.
From time to time, details of relevant conferences or other information will be posted as STOP PRESS at the bottom of this page. I have also added a blog to the site, in which I offer commentary on current church news, and other victim-centred perspectives on faith and religion. The links list on the left is very brief, and summary information about each page may be found on either the site map or by clicking on the category links. If any site visitor has questions, comments, suggestions, submissions or contacts to add, please

me.
My story is now available on this site, and also in varying amounts of detail in the Sydney Morning Herald (8th and 9th May 1996) reports of the hearings of the Royal Commission into the NSW Police Service (Paedophile Enquiry), in the Royal Commission report (Vol V. page 1004 Case Study no. 1) and in the transcripts of the Royal Commission into the NSW Police Service, pages 24762-24925. Since my name was the subject of a suppression order at the time of the Royal Commission hearings, I am identified in those references only as AC2, and the offending minister is identified by the codename AC1.
I believe that one of the most important factors in the healing of survivors is to connect with others who have similar experiences. It is also the biggest way in which we can counteract the isolation that victims have been, and are still being, subjected to. I hope this page will be one means by which this may happen. If you find something here particularly helpful, I welcome you letting me know. If you are a survivor of church-related sexual abuse, or know someone who is, I hope you will find this site to be a place of healing, support, encouragement and information.
Clare Pascoe
Would you like to share this information with a group of people? Do you belong to a group that you feel should hear about clergy sexual abuse? I am available for speaking engagements. I also act as an consultant for victims of abuse dealing with the church. Click here for more information and details on how to contact me by snailmail or phone.
STOP PRESS
January 2013: The official website of the federal Royal Commission is http://www.childabuseroyalcommission.gov.au/Pages/default.aspx. Contact details, terms of reference, the names and bios of the Commissioners, etc, are all there.
November 2012: Prime Minister Julia Gillard has announced a federal Royal Commission into child sexual abuse in churches and church-run institutions. For authoritative information and contact details for the Commission see http://www.sexualassault.nsw.gov.au/VOSA/sexual_assault.html
November 2012: NSW Premier Barry O'Farrell has announced a special commission of inquiry into the way police handled investigations into Catholic Church abuse cases in the Hunter Valley and whether church hierarchy interfered in investigations. See, among others, this.
April 2012: Victoria announces church abuse inquiry. See here, and here for further updates.
Archbishop Ian George, former archbishop Peter Hollingworth, and bishop Donald Shearman have all been removed or resigned from office in the wake of sexual abuse scandals. For a list of nearly 30 bishops, archbishops and cardinals around the world who share the same dubious claim to fame, see here.
Archived stop press items here.

Victims seeking contact:
Ex-altar boy from St Mary's Catholic Church, Murrumburrah NSW, seeks contact and support from fellow altar boys from the Harden Murrumburrah District prior to 1970. Write to FELLAS, PO Box 1949, Bundaberg, Qld, 4670.
Victim of clergy abuse at Turana Youth Training Centre in Victoria in the 1960s seeks contact with others who were at Turana during those years. Please email me for a contact address.
I run an email support group for clergy abuse victims and their supporters. It's a safe place within which to talk about our abuse, get feedback from others who understand what we're going through, and learn that we're not alone. It is not a place to receive primary therapeutic care. Check out how it works. If you'd like to join, use the email links there.
RECENT and/or IMPORTANT SECTION UPDATES:
I try to add something at least once a month, so please check back monthly to see what's new on the site. If you've visited this site before, you may need to click on refresh/reload to see the latest updates.
Most often accessed pages: site map, perpetrator list, my story, healing rite
If you have come here via direct link to a page within the site, and you wish to view in frames, click here.
Welcome! You are visitor number
since 16th September 1998
This entire site is © Clare Pascoe 1998-2013 except where otherwise specified.
Last updated 12th March 2013