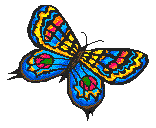 CAVEAS
Clergy Abuse Victims Education And Support
I am happy to be able to put my knowledge and skills at the disposal of any clergy abuse victim who is seeking an equitable response from the church. To this end, I will work by phone, fax, email and/or in person as an adviser to victims and as an educator. I do not seek any payment for this service - only covering of expenses. If you would like my assistance, please contact me as follows:
email: cbpascoe@yahoo.com.au
post: Clare Pascoe, CAVEAS, PO Box U181, University of New England, NSW 2351
telephone: 02-5713 0122 Mobile:0410 435 267 (Mobile will always reach me; other people may answer the landline.)
SoarOz - Email support group
If you are a victim of abuse in a religious context, you may wish to have email contact with other victims in an anonymous support group. SoarOz (Survivors Of Abuse in Religion, Australia) provides that option. For more information, see here.
Are you looking for a guest speaker?
I am available for all kinds of speaking engagements. I am happy to tailor my presentation to the kind of group you have. Everything from short speeches, through lectures, to workshops of varying lengths can be arranged. Fees depend on the length and type of presentation, but are extremely flexible. No matter how small your group you need not feel that the price would be out of your reach. Just email me and we can come to an arrangement.
Previous engagements include:
May 1996: Appeared on Stateline (ABC TV NSW). Interviewed for 1/2 hour
August 1996: Presented information session at house church group ("Friends of Justice"). 2 hours
September 1996: Interviewed on Encounter (ABC Radio National). 1 hour.
August 1997: Spoke at Child Protection Rally in front of Parliament House, Sydney.
September 1997: Spoke at Child Protection Rally in Sydney Domain
January 1998: Presented paper on clergy sexual abuse at Women Scholars of Religion and Theology Conference, Brisbane.
July 1998: Presented paper at International Conference Against Abuse by Helping Professionals, Melbourne.
September 1998: Published Internet Website on clergy sexual abuse
February 1999: Became mentor of international clergy sexual abuse survivor email-based support group
August 1999: Presented paper at "What's God Got to Do With It?" conference, Sydney. (conference proceedings published)
January 2001: Ran workshop at "Women Scholars of Religion and Theology" conference, Auckland, NZ.
November 2001: Presented at "LinkUp 10th Annual Clergy Abuse Conference", Toronto, Canada.
March 2002: Appeared on Stateline (ABC TV NSW).
April 2002: Interviewed for Background Briefing (ABC Radio National)
April 2002: Spoke at March for Children - Sydney.
May 2002: Appeared in discussion panel on Australian Agenda (SkyNews)
September 2002: Was "studio expert" for clergy abuse phone-in on Willesee Across Australia (SkyNews). Willesee introduced me as "now considered one of the most knowledgeable people in Australia on sexual abuse by the clergy".

Main page / frameless * Site map and search * Info about me * Info for survivors * Info about abuse * Info about churches * General info * My story * Survivors' bill of rights * Forgiveness and apologies * Perpetrator list * Email me