News and Laws Worldwide

Because of the frequency with which laws are first announced in local news media, the distinction between laws and news is often blurred. For this reason, news and laws are listed together, and reading news articles can often give a good idea of the laws extant in any given country. If you know of a news item or law change on this topic, from anywhere in the world, please email me with details.
May 2004: Due in part to the uncovering of systemic clergy abuse and hierarchical cover-up in Boston, USA, in 2002, worldwide news on the topic of clergy sexual abuse has expanded way beyond my capacity to keep up with adding new articles. For the moment, I have decided to leave on the site the articles already there, but will not be adding more. I may end up only adding Australian articles, or only articles which relate to legal amendments, or nothing. For other sources of worldwide news on this topic, access Survivors First, Poynter, SNAP or AdvocateWeb. Poynter and AdvocateWeb both have email news digests available. Survivors also have cause to be grateful to the Boston Globe's active role in uncovering and researching the issue in the Catholic Archdiocese of Boston. The Globe team won the prestigious Pulitzer Prize for their research and the publication of thousands of pages of court documents relating to hundreds of cases. For more information see the Globe's special section.

November 2005: This part of the site is under major reconstruction due to a change of web host. Until the reconstruction is finished, news articles previously listed here will not be available online. However, if you wish to refresh your memory of an article that you read here, please email me, giving me details of the country of origin and the approximate date (if known) and I will do my best to email you a copy. For current news, please check the websites listed above.
---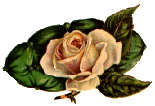 Main page / frameless * Site map and search * Info about me * Info for survivors * Info about abuse * Info about churches * General info * My story * Survivors' bill of rights * Forgiveness and apologies * Perpetrator list * Email me