Listed below are sites about:
clergy/spiritual sexual abuse
general sexual abuse
partner, parent and supporter issues
associated health and therapy information
information on protecting children from abuse
sites about recovered/repressed memories
miscellaneous sites
sites for families of abusers
Click on any topic above to jump to those links, or scroll down to view the whole page.
Clicking on the site links below will take you away from this site. If you don't want to do that, in recent versions of both Netscape Navigator and Microsoft Internet Explorer you can right-click on the link and select "open in new window" to retain access to both this site and the link. Otherwise, when you've gone to another site, click the back button on your browser to return here. Naturally, although I make every effort to ensure that links posted here are ones that take care in dealing with triggering material, I cannot guarantee it, and therefore advise caution when accessing the links. Note: If you know of another site you think would be relevant, or if you jump to a link and discover it's no longer there, please click the "back" button on your browser and email me with details.
---
Clergy/spiritual sexual abuse sites
- http://www.survivorsnetwork.org SNAP (Survivors' Network of those Abused by Priests) This organisation is based in Chicago, but has lots of links to other organisations that may help (including some for non-clergy sexual abuse), and lots of information and news on their site. NOTE: If the link doesn't work, go to http://www.snapnetwork.org, or for general organisational information email Phil Saviano at wirebird@attbi.com (east coast USA) or Terrie Light terrie@light-hall.com (west coast USA)
- http://www.clergyabuseaustralia.org/soaroz SoarOz (Survivors Of Abuse in Religion in Australia) is a confidential email and web-based support group for clergy abuse survivors and their supporters. Although the support group posts are available to members only, information on the group, its rules and customs is publicly available here. SOAROZ grew out of the work of SNAP (above) but functions independently. Its membership is international, though primarily Australian, and members have been abused in many different denominations/religious groups.
- http://www.sosa.org Survivors of Spiritual Abuse A site for survivors of abuse in a religious context, with a message board, psychological issues, poems and artwork, and a list of signs indicating possible abuse.
- http://www.thelinkup.com Link Up A site for clergy abuse survivors, listing clergy crimes, conference details, archives of past cases and details of their publication (Missing Link) and how to subscribe. Don't miss their links page, too. NOTE: This site is soon to move to http://www.thelinkup.org If the link above doesn't work, try the new address.
- http://www.angelfire.com/ri/survivorconnections Survivor Connections grew out of the site creator's abuse by a priest, but is a site for survivors of all sexual abuse. Primarily American, but with some worldwide information. Email/snailmail the site owner for information about their database of perpetrators.
- http://www.survivorsfirst.org A site by practising US Catholics who are working towards cleaning up the church. Lists more than 1600 priests convicted of abuse. Note: Though there isn't much (if any) god-talk on the site, if you're a victim who is dead against anyone still being a church member, some parts of the site's purpose may bother you.
- http://www.bishop-accountability.org Catalogues the abuse in the US Catholic Church and provides copies of many secret church documents.
- http://www.advocateweb.org/hope/mentormolester.asp An article on how the boundaries get crossed so that mentor becomes molester, why victims can't object, the effects of boundaries being crossed, and the problems with the way churches still tend to deal with it, both at parish and hierarchical levels.
- http://www.advocateweb.org/hope/notanaffair.asp An article on why it's not an affair when it's a clergy relationship with an adult parishioner.
- http://www.advocateweb.org/cease/ CEASE is an organisation devoted to empowering victims of abuse by Seventh Day Adventist clergy worldwide. Contains information, links and subscription option.
- http://www.silentlambs.org/ Silentlambs is a non-profit organisation dedicated to exposing pastoral abuse within the Jehovah's Witnesses. The organisation founder was an elder in the JW church until his discovery of child molestation in the church led to attempts to silence him from speaking out.
- http://www.pokrov.org/ A site about abuse within the Orthodox Church. It does have some sections that may be triggering due to references to prayer, but includes some excellent articles, plus some basic information about mind control techniques.
- http://www.clergyabuseaustralia.org/perplist.htm A growing register of Australian offenders, currently containing over 200 clergy offender's names. Part of the site you are currently accessing.
- http://www.advocateweb.org A site devoted to exposing and overcoming professional exploitation, and although they cover other professionals besides clergy, there is some excellent information on clergy abuse and professional abuse issues in general; and a support network called the Coffee House, where you can talk with survivors, post art and poetry, and access some humour if you just need a laugh to brighten your day. Includes a section on spiritual healing at http://www.advocateweb.org/hope/spiritualhealing.asp
- http://www.boston.com/globe/spotlight/abuse/ The Boston Globe's Pulitzer Prize-winning site on the US (esp. Massachusetts) clergy abuse scandal. Includes more than 11,000 pages of documents the church wanted to keep secret, but the court ordered to be made public access.
- http://members.tripod.com/~NoColluding/index.htm The issue of collusion within the church, and tips on recognising it and fighting it.
- http://www.we-are-alert.com/ A site dedicated to educating people and changing the way the church responds to clergy sexual abuse. Includes personal stories, church policies, books and links, and more. Press reports and legal issues to come. Site still under construction.
- http://woundedboys.webjump.com Photos and stories of men abused as children by priests.
- http://www.clergyabuseaustralia.org/survivorstories A site devoted to stories of survivors who want to tell the world what happened to them. Formerly at www.geocities.com/clergyabuse
- http://SurvivorsSanctuary.homestead.com/index.html Another clergy abuse survivor's online support site. Includes chatroom with scheduled chat times.
- http://nic.funet.fi/pub/doc/religion/occult/old/magick/INCOMING/Christian-abusers A list of clergy convicted for sex crimes, mainly US state by state, but some overseas crimes listed.
- http://www.spiritualabuse.org There can be a strong correlation between sexual abuse and spiritual abuse. This site looks at the likely indicative factors of spiritual abuse, and offers a self quiz. Clergy abuse victims may discover some of the reasons why they remained in an abusive situation. The author is a former member of a Pentecostal Church, where she was spiritually abused. She is, however, still a Christian, and her website links and webring links may trigger some abuse victims.
- http://childpro.org/ A site about child sexual abuse cases. Several church-related cases listed, including the currently largest claim ($750mill) in the world, against the Mormon Church in Virginia, USA.
- http://www.vix.com/pub/men/abuse/abuse.html Site about abuse of males, including some information about abuse in a religious context.
- http://www.abusebynuns.com Begun by a survivor of abuse by a nun, this site provides a forum for information and discussion, and covers a little-acknowledged area of clergy abuse.
- http://www.refocus.org/index.html Support network and resources for recovering former cult members.
- http://www.geocities.com/australiarass/index.html Australian ritual abuse survivors and supporters page. Excellent links and information for both survivors and those who support them. Good suggestions for therapists working with RA victims.
- http://www.refocus.org/coerchrt.html Biderman's Chart of Coercion. An excellent analysis of the means by which spiritual abusers coerce their victims.
- http://www.survivorship.org Ritual Abuse Support for victims of ritual abuse and mind control. Has a large number of free links, and includes membership facilities.
- http://www.caic.org.au/general/recstage.htm Lists the stages of recovery on exiting a cult situation. While the situation may not be quite the same, the emotional stages described are very accurate for clergy abuse victims' recovery too. Well worth a read.
- http://www.terra.net.au/~wmaster/un.html Uniting Network is the support network of gay, lesbian, bisexual and transsexuals within the Uniting Church in Australia. Many of them have suffered sexual abuse within the church, and continue to suffer abuse because of their sexuality. They understand well the difficulty of reconciling faith and experience. WARNING: This is a Christian site. Do not follow this link if you think it may trigger you.
- http://members.iinet.net.au/~pbpress P and B Press published In the Shadow of the Cross, the story of the Christian Brothers institutional abuse in Western Australia. They also publish a quarterly newsletter, which you can obtain by emailing them.
- http://www.renc.igs.net/~mpjmurphy Personal story of a clergy/institutional abuse victim.
- http://www3.telus.net/vigilstory/ Stephen Kelly has maintained a vigil outside his home parish church and the local cathedral (Canada) in protest against abuse by Fr Marcantonio, and the church's actions which failed to adequately safeguard parishioners. The details are on this site.
- http://www.priority2.org/church.htm This is an excellent site for printing out to give to churches explaining why they need to have procedures and policies in place to protect against abuse within the church. I see a few problems with the attitude of the site, but as a resource it's well worth a look. Particularly useful because it is from a pro-church stance, and thus would be well-accepted by church members. WARNING: This is a Christian site. It includes Biblical references. Do not follow this link if you think it may trigger you.
- http://www.motherjones.com/mother_jones/ND97/reed_jump.html An article on the problems priests face when they leave the Church to marry. Includes some facts on the differences between the unrelenting way the Church treats them and the supportive way the Church treats convicted child molester priests.
- http://montrosebaptist.org/assimilate/ A satire of spiritual abuse techniques. See also their section at http://montrosebaptist.org/Spiritual_Abuse/index.html for a list of other spiritual abuse links.
- http://members.aol.com/abuseinfo/abusemenu.html Another site about spiritual abuse in cults and in local churches.
- http://www.freedomofmind.com/ A site dedicated to exposing mind control, including in churches. Some news articles cover sexual abuse in churches.
- http://ncrnews.org/abuse/ A clergy abuse news tracker. The National Catholic Reporter is an independent newspaper which reports on Catholic Church issues. It has consistently supported and upheld the rights of victims of clergy abuse, and continues to keep the issue in the public eye.
---
- http://ugweb.cs.ualberta.ca/~davidson/RCYS/Chapter22.html Strategies that sex offenders use are often called "the grooming process". This site describes in detail one such process, giving an insight into how purposeful it is and how the gradual nature of the process leaves no real opportunity to object.
- http://www.survivors.org.au/ An Australian site for sexual abuse survivors. Huge list of resources and opportunities for linking up with other survivors.
- http://communities.msn.com/NotEverAlone Not Ever Alone is a support site for victims of sexual abuse. It includes sections for partners, male victims, victims of females, multiple perps, triggers and more. Chatroom included.
- http://www.survivors-and-friends.org Artwork, discussion forums, articles for male victims, female victims, and parents of victims.
- http://dmoz.org/Society/Support_Groups/Sexual_Abuse/Supporters/ A list of sites for supporters of abuse survivors, including one for support going through the legal process
- http://incestabuse.about.com Although slanted towards incest survivors, many of the issues are similar to clergy abuse because of the strong family structure in the church. This site has chat rooms, bulletin board, information and links.
- http://www.smith-lawfirm.com/effects.htm A very good discourse on the after-effects of child sexual abuse and how others should respond to victims.
- http://www.angelfire.com/ok2/talkaboutit/ It's OK to Talk About It is a site which links mental health and abuse issues. The site creator was a victim of abuse by a scoutmaster.
- http://206.67.52.250/eHow/eHow/0,1053,8564,00.html How to find a sexual abuse support group. This is American-based, so the phone numbers they give are only of use in the USA, but they do suggest lots of avenues to ask around.
- http://www.cs.utk.edu/~bartley/saInfoPage.html Sexual Assault Information Page Lots of info here, including ritual abuse, abuse by professionals, dissociative disorders, victims compensation (USA), secondary victims, newsgroups and IRC Suicide help
- http://157.142.136.54/CM/more.htm Child Abuse links page This is the related links page of the American Professional Society on the Abuse of Children. Has links to other organisations, and covers all forms of abuse, not just sexual abuse.
- http://creativefolk.com/abusesongs.html An index of songs whose lyrics are relevant to sexual abuse and/or violence
- http://www.stardate.bc.ca/survivors/ A site for survivors, supporters and researchers to make connections.
- http://vip.terrashare.com/parentsurvivormale.html Myths about male victims, with lots of links.
- http://www.malesurvivor.org The National Organisation on Male Sexual Victimisation website. Information and support for male victims. Includes details about conferences and discussion forums.
- http://www.xris.com/survivor/msb/ An excellent resource for male victims, with lists of organisations, information and other web resources. Includes webring links.
- http://www.vix.com/menmag/sexabupg.htm A site that deals with the effects of male childhood sexual abuse. Articles, information, books and book reviews, and the site is part of a webring.
---
Partners (significant others), Parents and Supporters information
http://www.bi.org/secondarycircle/ A private mailing list for supporters of sexual abuse and rape victims. Trust, intimacy, sex, supporters' feelings, etc, are all acceptable topics.
- http://www.smalltime.com/notvictims/ then click on "support for significant others..." and then "partners, friends and family of survivors email list". This takes you to an email noticeboard, where you can post a message asking for email contact with someone in a similar position, or email a response to an already existing post. Another good click is "parents and loved ones of abuse and rape survivors".
- http://incestabuse.about.com/msubalpa.htm?pid=2791&cob=home A page of links for parents of abuse victims.
- http://www.advocateweb.com/hope/emailpeersupport.asp A page, within a site called "Help Overcome Professional Exploitation", specifically designed for significant others of abuse victims. Living with an abuse victim is tough too, and this page aims to support those who do so. Other family members of victims can access information at http://www.advocateweb.com/hope/family.asp which is part of the same website.
- http://dir.clubs.yahoo.com/Health___Wellness/Support/Abuse_Survivors/ Yahoo hosts many clubs, across many topics. In this list for abuse survivors, item 5 on the list is specifically for partners of abuse survivors and item 9 for family and friends of survivors.
---
Associated health and therapy information
- http://www.metanoia.org/suicide/ Suicide If you're feeling suicidal, please read this page. (Be warned that they do mention calling a minister for help, but don't be put off by that - just read it as "call someone you trust"). The page also has links to online counsellors that you can email for help. Naturally, you may not get an answer straight away. If you feel you can't hang on for 24 hours, phone someone now. In Australia, you can call Lifeline 24 hours a day on 13 1114 (local call from anywhere in the country).
- http://www.reachout.asn.au/ Reachout is a support site aimed at young people needing help in tough times. It includes a search facility to find organisations in local areas within Australia.
- http://www.grief-recovery.com/ArticleIndex.html Grief is an often unacknowledged part of the effects of sexual abuse. Understanding what parts of your emotional reaction are likely to be grief can help you deal with it. Lots of articles and other helpful information.
- http://hometown.aol.com/dlsasser/myhomepage/profile.html Emotional and verbal abuse often happens as well as sexual abuse. In addition, many sexual abuse victims end up in emotionally or verbally abusive relationships because they do not recognise it. This site seeks to identify these kinds of abuse and support those who suffer from them.
- http://depression-screening.org/mainWelcome.htm A site about depression, with stories, symptoms and treatment, self-test, links, and information in Spanish.
- http://www.emdr.com Eye Movement Desensitization and Reprocessing Information on EMDR
- http://www.thoughtfield.com TFT (Thought Field Theory, or Callahan technique) Information about TFT
- http://www.geocities.com/HotSprings/1872/cut.html Mollykat's Resources for Survivors Self injury is a common problem for abuse victims. This site offers information, resources and other help. Also includes an optional research questionnaire that may be useful to assess/determine your own self injurious behaviour.
- http://www.selfabuse.com For self injurers, with links to coping skills, newsgroups, stories and articles, plus more.
- http://www.giftfromwithin.org Gift From Within is a non-profit registered charity dedicated to supporting victims of PTSD and their helpers. The site gives access to information, videos and tapes, other resources and a network of penpals.
- http://www.patiencepress.com/samples/1stIssue.html An excellent article on PTSD, with information, treatment, and taking care of yourself.
- http://www.ncptsd.org/ PTSD resources and information
- http://www.ptsd.com/ A list of lots of PTSD web links.
- http://movingforward.org/v3n1-professionals.html An article by a sex therapist of the changes she had to make to her therapy style in order to work successfully with abuse victims.
- http://www.cfids-me.org Many survivors of sexual abuse also suffer from myalgic encephalomyelitis (ME, or chronic fatigue syndrome). This site contains a section on diagnosing and treatment for CFS.
- http://www.med.nyu.edu/Psych/screens/pds.html Online screening for personality disorders.
- http://personalitydisorders.mentalhelp.net/ Information about types of personality disorders.
- http://members.iinet.net.au/~fractal1/fhello.htm Bi-polar disorder Information, treatment options, diagnostic criteria, and email and realtime support from other bi-polars.
- http://www.mhsanctuary.com/borderline Borderline Personality Disorder Borderlines can feel like they're unreasonable and unlikeable. Here's a site that lets you know you're not alone, and helps you learn to live with BPD. It has lots of really good links and resources.
- http://members.tripod.com/DID_survivors/ Resources for DID/MPD sufferers. Primarily the home of an email discussion list, but also has resources, information and coping strategies.
- http://www.overcomingpain.com Survivors of abuse often suffer from chronic pain. This site offers information on understanding pain, treating pain and responding to the pain sufferer. It also outlines historical perspectives in analysing how we perceive pain. Good links and part of a chronic pain webring.
- http://www.painfoundation.org/ Another chronic pain site from The American Pain Foundation. Recommended by a chronic pain sufferer. While the contacts are American, the information and resources on the site are good.
---
- http://www.cs.utk.edu/~bartley/sacc/childAbuse.html Information on protecting children from abuse
- http://www.soc-um.org/education.html This site has a comprehensive child protection programme developed by mothers of abused children
- http://www.csu.edu.au/research/crsr/ruralsoc/v3n2p17.htm Full text of an article describing research undertaken to assess the operation of child protection protocols in govt departments and agencies.
---
- http://www.brown.edu/Departments/Taubman_Center/Recovmem/Archive.html This site has details of recovered memory research, including a list of cases of recovered memories confirmed by admissions or other evidence.
- http://www.geocities.com/Athens/Thebes/7763/william.htm The story of a clergy abuse victim who recovered memories of the abuse while fishing at age 31
- http://www.jimhopper.com/memory/ Research about and resources for dealing with recovered memories, by a well-respected expert. Covers the mechanics of repression of memories. Very helpful in understanding and accepting how it happens.
---
- http://bsuvc.bsu.edu/~00jmcorbett/links.htm Reclaiming spirituality site. Because its focus is on recovering from childhood sexual abuse, rather than clergy sexual abuse, some victims may find occasional parts of this triggering, because of its "spiritual" content, but it is a useful starting point. Information on meditation, and a very good section on what spirituality is and the difference between spirituality and religion. Links to interfaith sites.
- http://www.calmcentre.com.au Calmcentre A site dedicated to finding calm in times of stress, and maintaining a sense of calm
- http://www.jmahoney.com/ NOT FOR THOSE LIKELY TO BE TRIGGERED BY RELIGIOUS REFERENCES. The personal website of a Catholic chaplain who specialises in trauma counselling. While I wouldn't normally recommend that clergy abuse victims contact a priest, there are times when it can be very healing to do so. As far as I know and have heard from others who have sought him out, Mahoney is "safe" to talk to. If you wish to get in touch with someone who would be willing to work through spiritual issues with you, he may be an option. He says this: "I think that sometimes people have sought out help, and with great courage have tried to ask questions about religion. Sometimes the questions may have appeared so unusual that the person they asked didn't think they were serious, or thought they were asking something else, or was uncomfortable with the question and suggested that the person "shut up." Not really helpful. I will honor and respect any question. I will do my best to respond to it. If I misunderstand what's being asked, please try again."
- http://www.metanoia.org/imhs/ Is online counselling a good idea? This site looks at the problems, benefits, things to be wary of, and many other questions, and also lists therapists who are happy to work with clients via the Internet.
- http://www.metanoia.org/suicide/samaritans.htm The Samaritans work by email as well as by phone, post and in person. They are trained helpline volunteers, available 24 hours a day. If you need to talk to someone, but don't want to pick up the phone, this is an alternative. It is, of course, not quite as immediate in response, although most emails are answered within a few hours. The site also has links to sections that deal with suicidality issues.
- http://www.smith-lawfirm.com/remedies.html A lawyer's assessment of the legal issues of bringing a sexual abuse case to court. American, and working under difficulties of dealing with 50 different state laws, but very helpful in getting an idea of the issues.
---
Sites for families of abusers.
It may seem odd to include this section, but many times family members of abusers find themselves classed with the perpetrator as "bad" and hence are in danger of being marginalised just as much as victims of the abuse. Discovering a member of your own family is an abuser must be a terrible moment, and although this site is not dedicated to supporting those people, these contacts are offered as a way of acknowledging the hurt and pain they may be experiencing.
- http://www.clergyrecovery.com For sex addicted clergy and their spouses
Contact addresses:
* Lineal Victims is a support group for family members of perpetrators. The contact is Phillis L Fine 14258 Dinsmoor Drive, Saint Louis MO 63017 phone: (314) 576-7462. To call from Australia, dial 0011-1 in front of that phone number.
* Clergy Families in Crisis. 245 E 13th Ave, Spokane, WA. 99202. USA. Phone: 509-624-5156. A project of the Spokane Council of Ecumenical Ministries designed to "network clergy families and church leaders to promote compassionate and just response to family members in cases of misconduct, divorce, neglect, abuse, mental breakdown or other crises."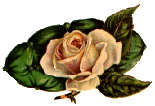 Main page / frameless * Site map and search * Info about me * Info for survivors * Info about abuse * Info about churches * General info * My story * Survivors' bill of rights * Forgiveness and apologies * Perpetrator list * Email me