Church Protocols
These are protocols formed in the 1990s, many from before the Working With Children legislation existed. They have, I'm sure, all been updated many times since then, and in several cases tightened to adhere to newer legislative requirements. They remain here for historical interest and relevance.
A word of clarification: many denominations now have both a Code of Ethics and a Protocol. Generally, the Code of Ethics describes what church workers shouldn't do, and the Protocol describes what action the church will take when a church worker breaches the Code of Ethics. However, many protocols do not cover in detail action covered by the disciplinary ordinances of the denomination. While Codes of Ethics are important, protocols are the focus of this page because the page seeks to inform those who are already victims of abuse (and their supporters) what measures are available as part of their healing process. Where a church has included their code of ethics in their protocol, or where it appears that a protocol does not exist for that denomination, I have included their code of ethics.
Different denominations in Australia have vastly differing protocols. Some focus more on prevention than cure, while others talk almost only about cure, and very little about prevention. In my view, a good protocol should include the following elements:
1. A clear statement of the boundaries expected to be maintained by clergy and lay church workers within that denomination; and the means the church has established in order to maintain those boundaries.
2. A clear description by experts of the damage caused to victims of sexual abuse by church workers.
3. The names of at least three contact people (including both male and female) to whom complaints may be made, and information about their expertise in the area of sexual abuse.
4. Details of the independent investigative committee that would deal with complaints, and specific details about how such complaints are dealt with.
5. Assurance that each complaint will be dealt with in such a way as to best ensure: a) the victim's healing; b) the perpetrator's treatment; and c) protection and counsel for other church members; and details of how these aims might be achieved.
6. Specific instructions for church hierarchy on how to treat the complainants, which should include a) treating the complaint seriously; b) assurance of privacy and maintenance of the integrity of any investigation; c) arranging payment for counselling (with an independent expert psychological assessment made at the church's expense to determine the urgency of the need); and d) assurance of compensation payment for cases proven to the satisfaction of the independent investigative committee.
7. Information on what disciplinary action will be taken against a perpetrator. Such information should be clearly divided into action subsequent to a "guilty" determination by the investigating body, and action subsequent to a "not guilty" determination. It is extremely important for victims' healing that Protocols do not, through imprecise wording, imply the possibility of no action after a disclosure is proven through investigation. **In either case, the action should include a public statement to the church on the result of the investigation. Allegations are almost always the subject of gossip within the local area, and congregations need to be assured of the result, rather than being left in ignorance. Where churches do not make a public statement, the perpetrator is often believed in his denials of the offence to congregation members. Further reasons why public statements should be made can be found here.
8. Warnings of what penalties will be given to any church member who fails to abide by the processes detailed in the protocol.
9. Information on what avenues are available to the complainant if s/he feels that the Protocol has not been adhered to.
The protocols on this page are Anglican (Sydney Diocese), Presbyterian (NSW), Baptist (Protocol, Code of Ethics and Safe Places policy), Jehovah's Witness (Great Britain, but the only one I could find), Brethren (American, but the only one I could find) and Mormon (Church of Jesus Christ of Latter Day Saints - worldwide). Uniting (Australia wide) now added. Catholic Protocol also added. Note: Uniting and Catholic protocols in PDF format. They can, perhaps, be best judged in the light of the 9 requirements above. Naturally, such protocols are worth nothing if not backed up by churches' actions when a complaint is made, yet it is the experience of victims in Australia that, in spite of these protocols being in place, churches of all denominations are still failing to uphold the principles and procedures contained within them.
Links to other policies on the web (not necessarily Australian - included for comparison/information)
These are more likely to be codes of ethics than protocols, but may include both. My own view is that both should be included, since most churches assent in principle to similar codes of ethics, but protocols give some public assurance as to their commitment to their ethics. Note: these links will open in a new window, and are all part of church websites. Please follow with caution if the links are likely to trigger you.
Church of England Diocese of Ely (England) - http://www.ely.anglican.org/ministry/protect/index.html
United Methodist (USA) - http://www.umc.org/gcsrw/resources/abuse_prg.html
Seventh Day Adventist (USA?) - http://www.adventist.org/beliefs/main_stat41.html
Ananda/Yoga codes of ethics - http://www.jps.net/aanetwork/#ethics
Christian Reformed Churches of Australia - their website is at http://www.rca.org.au/ There is no sexual abuse policy there, although the US branch has this link http://www.crcna.org/cr/crrs/crrs212.htm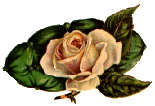 Main page / frameless * Site map and search * Info about me * Info for survivors * Info about abuse * Info about churches * General info * My story * Survivors' bill of rights * Forgiveness and apologies * Perpetrator list * Email me