The following contacts are all within Australia. If you are dialling from overseas, you will need to dial your international access code, followed by 61 (the country code for Australia), and then the number listed below without the initial zero eg. 02-9331 2487 becomes (international) 61 2 9331 2487
Support/advocacy organisations
Legal help
---
ASCA (Advocates for Survivors of Child Abuse) 230 Liverpool St, Darlinghurst, Sydney. Phone: 02-9331 2487 or 02-9360 7281 in Sydney, or 1300 657 380 outside Sydney. Email: asca@effect.net.au ASCA has a Christian foundation, but is supportive of clergy abuse survivors. They also have a centre in the Hunter Valley for survivors to retreat to in times of stress.
In Good Faith and Assoc. PO Box 38, North Melbourne. Phone: 03-9326 5991. email: igfa@protec.bu.aust.com In Good Faith seeks to support survivors, their partners, families and communities, and provide advocacy and referral to specialised services.
CASA (Centre Against Sexual Assault) Royal Melbourne Hospital, 270 Cardigan St, Carlton, Melbourne. Phone: 03-9344 2210 (business hours) or 03-9349 1766 (24 hours) or freecall 1800 806 292 (24 hours). CASA is a general sexual assault centre, not specifically for clergy sexual abuse, but clergy abuse survivors report it as being very good.
Broken Rites PO Box 163, Rosanna, Vic 3084. Phone: 03-9457 4999. email: brokenritesaustralia@hotmail.com This organisation helps victims of specifically clergy sexual abuse.
Victim Support Service http://www.victimsa.org/ email: info@victimsa.org ph: (Adelaide) 08-8231 5626; (toll free)
ph. 1800 182 368. An organisation dedicated to supporting victims of crime in South Australia.
CAHPACA NSW Phone: 02-9557 8290. CAHPACA is dedicated to preventing abuse by health professionals and clergy.
SPIRIL Vic PO Box 38 North Melbourne, Vic, 3051. Phone 03-9326 5991. SPIRIL (Supporting People in Recovery in Life) is a non-profit, non-government organisation providing advocacy, therapy, education, legal and pastoral counsel and care.
Project Esther QLD Phone: 07-3844 9122, fax: 07-3217 2656. Project Esther supports victims of clergy abuse.
A list of Queensland sexual abuse contacts can be found at http://homepages.go.com/~dragonstar_81/index.html
---
Hollows Lawyers Suite 8, 395-399 Nepean Highway, Frankston, Vic. 3199. Phone: 03-9783 6555 (Contact: David Forster). Forster is the principal solicitor of Hollows, and has conducted over 60 cases on behalf of victims of sexual abuse, including religious abuse.
Lewis Holdway (prev. Lewis Hutchinson) Contact: Paul Holdway. 20 Queen St Melbourne 3000. Phone 03-9629 9629 Fax: 03-9629 1630
Shine Roche McGowan (Contacts: Steven Roche, Simon Morrison) Lvl 6, 30 Makerston Pl Brisbane 4000. Phone 07-3006 6000, fax: 07-3229 1999, AH: 0418 729 116. Website: http://www.shine.com.au Email: law@shine.com.au Also Toowoomba, Sunshine Coast, Gold Coast, Cairns, Chinchilla. Shine Roche McGowan are personal injury lawyers, and acted for many of the victims of Toowoomba Prep in the Hollingworth saga so have had experience in pursuing clergy abuse cases.
Note: In general, these cases are best handled by experienced personal injury lawyers. However, fighting the church (whatever denomination) is unusually difficult due to the power and influence churches hold. Personal injury lawyers without an awareness of the church's tactics (denying an employment relationship with the perpetrator, for instance) can be at a severe disadvantage. Lawyers who are members of the church themselves can also end up compromising the case due to their own emotional ties to the church. In selecting a lawyer, be extremely diligent in finding out what their experience is with these cases, and how they would proceed.
---
See also http://www.aifs.org.au/external/nch/netw.html for a list of organisations Australia-wide (plus some overseas) working against child abuse, some of which focus on sexual abuse. Although I can't vouch for individual organisations on that list, I can vouch for the reputability of the site.
If none of these contacts are in your area, and you either need one or know of one, please email me, particularly if you know of legal representatives with experience in this field.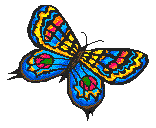 Main page / frameless * Site map * My story * Survivors' bill of rights * Who we are * Info for survivors * Writings by survivors * Motivating thoughts * Forgiveness and apologies * Protocols * Protection skills * News and laws worldwide * Statistics * Post-traumatic stress disorder * Perpetrator list * Books * Contacts * Links * Email me